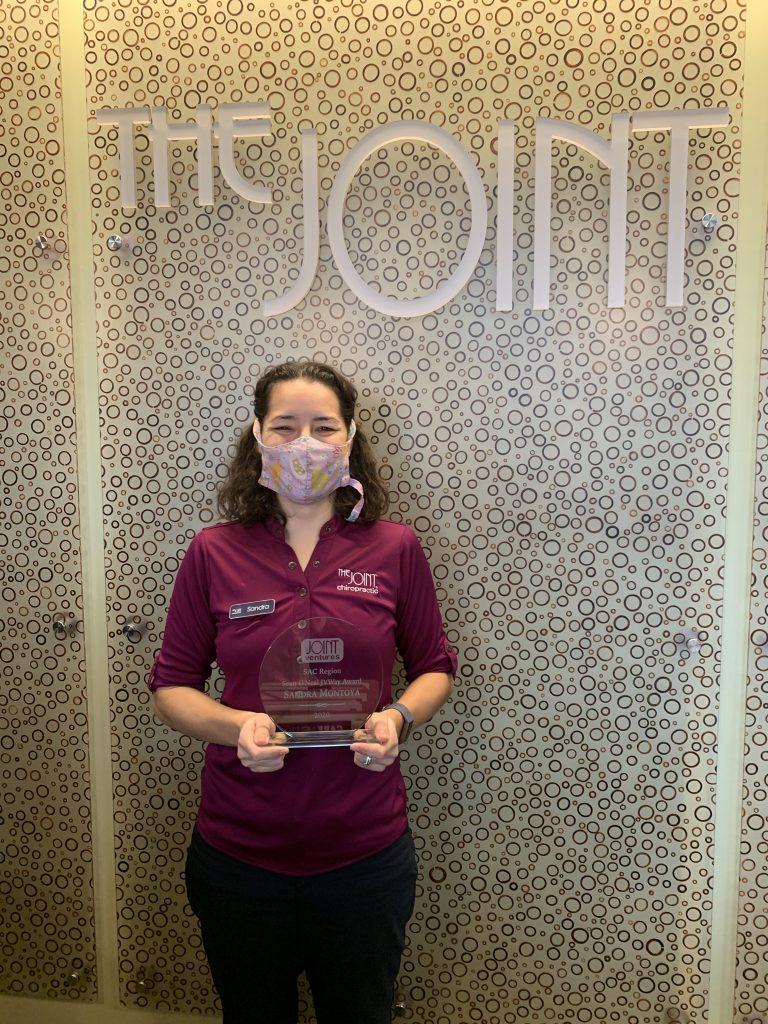 SACRAMENTO Sean O'Neal JVWay Award Winner
Sandra has been with JV for years but this year she STEPPED UP HER GAME. She worked multiple clinics and helped the success in each clinic. She is by the book, always has fun with the social media contest, IS SO PASSIONATE ABOUT CHIRO CARE and loves JV. In addition, this year she joined the EOY committee and did an amazing job with putting together her thoughts on COVID, her input for the LP3 and her leadership skills helped motivate our Sacramento region with their phone calls.
SACRAMENTO Clinic Director of the Year Award Winner
Dr. Vang has proven to be able to grow a clinic. Patients LOVE him, he delivers a dynamite adjustment and never has bad social media reviews. He is professional and shows up with a positive attitude. In addition, he has picked up all Fridays since coming back from his paternity leave and has been able to pick up Saturdays here and there to make sure Crocker is always covered. Dr. Vang is the "outside the box" pick due to his calm, quiet approach to being successful.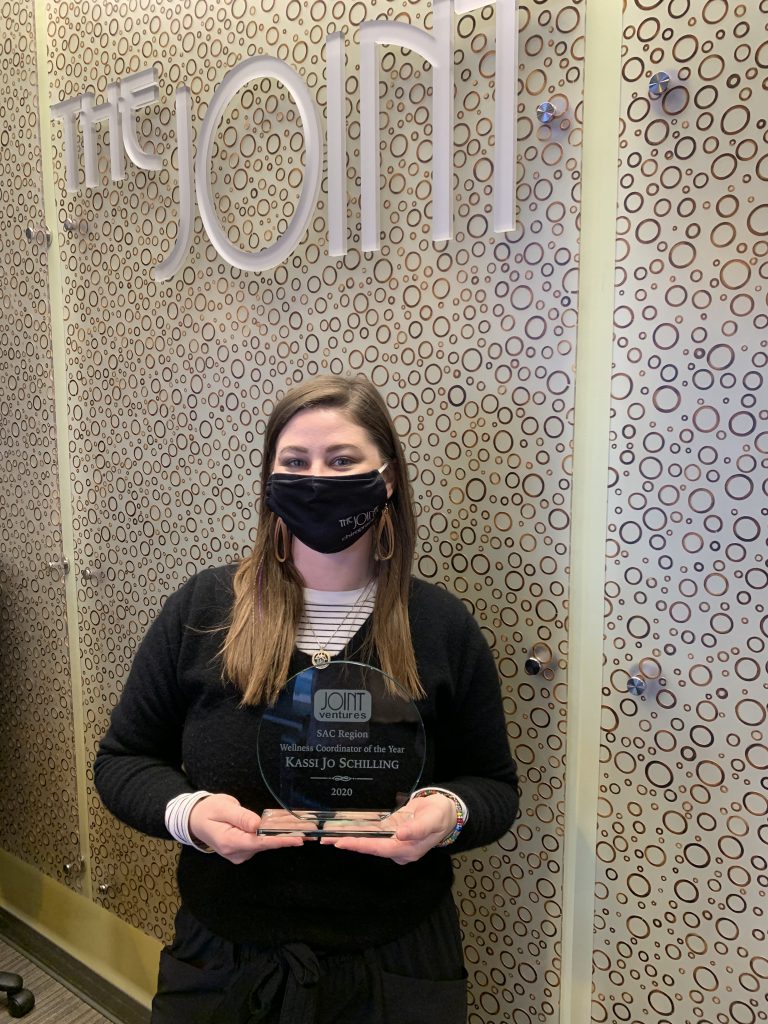 SACRAMENTO Wellness Coordinator of the Year Award Winner
Kassi Jo has been with us for years and radiates positivity. She has been faced with many situations that she may not have aligned with but came to us with an open mind to talk. She is a cheerleader to Joint Ventures' Wellness Coordinators and most of all to her Clinic Director. She holds our West Sacramento clinic on her shoulders.
SACRAMENTO Rookie Chiropractor of the Year Award Winner
Dr. Fotter came to us with all the necessary skills to be a Clinic Director right out of the gates. But until that step – He has covered all clinics without complaints. He has relationships with multiple Doctors and Wellness Coordinators- everyone wants him in their clinic. He has moved to Sacramento to be on our team and to have a long term future with Joint Ventures. And his adjustments are AMAZING!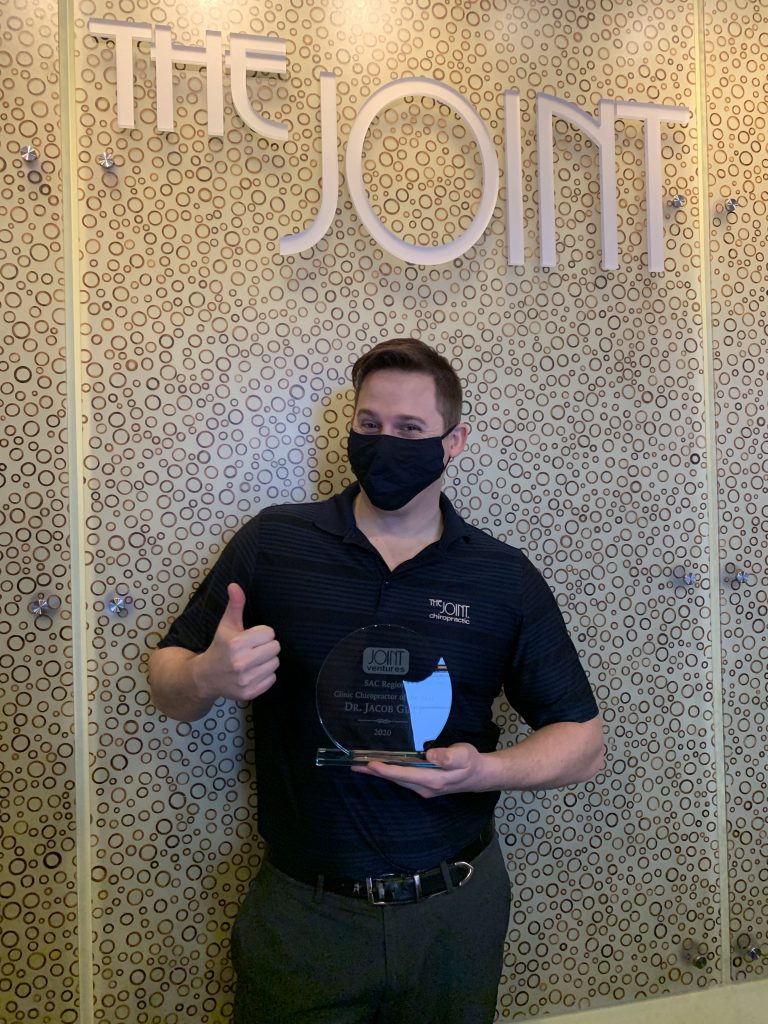 SACRAMENTO Clinic Chiropractor of the Year Award Winner
Dr. Gilly, who when faced with a change in position stayed positive and knew to trust us in Joint Ventures. He took a step back knowing he would move forward in the future. He is now an amazing Clinic Chiropractor in Elk Grove and a right hand man for Dr. John Cherry. Dr. GIlly is always willing to help the Sacramento team in any way. He is respectful to each and every patient, treating them each in a consistent manner. There is no patient that gets treated poorly. He believes that everyone deserves the same thoughtful consideration and attentiveness.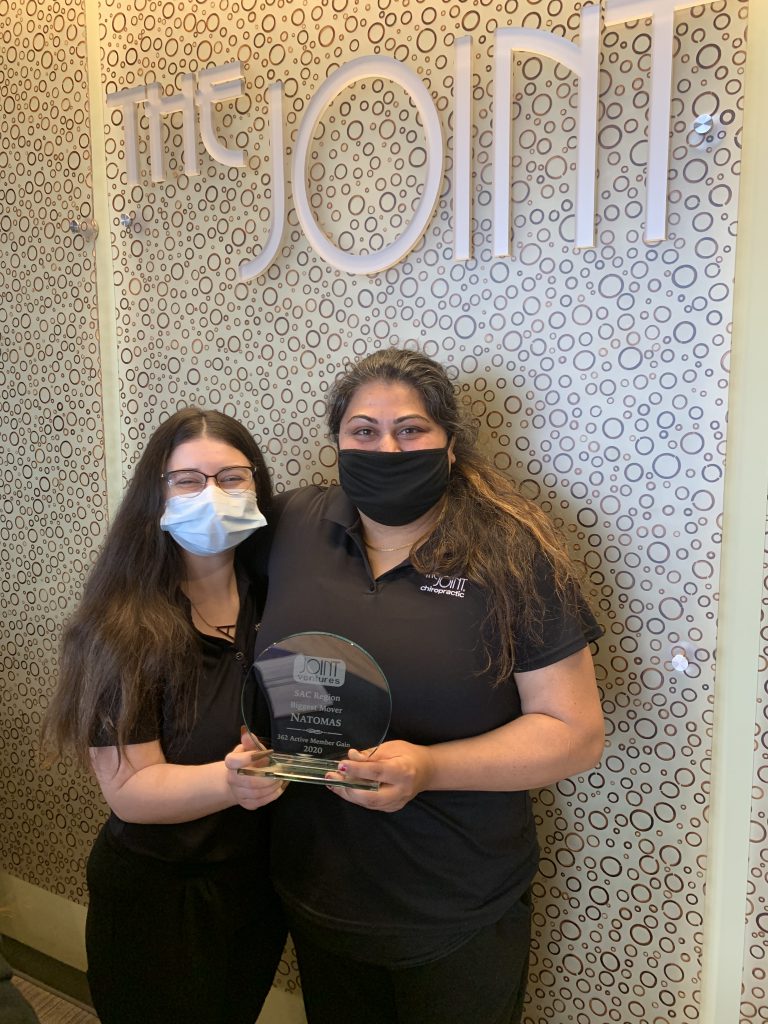 SACRAMENTO Biggest Mover of the Year Award Winner
Congratulations to our Natomas team for winning the Biggest Mover of the Year Award! Our Clinic Director, Dr. Arman, took the driver seat driving this clinic to grow to their fullest potential. This clinic has moved so much in the last year and there is no slowing down. Thank you to Dr. Arman, Asia and Jenae!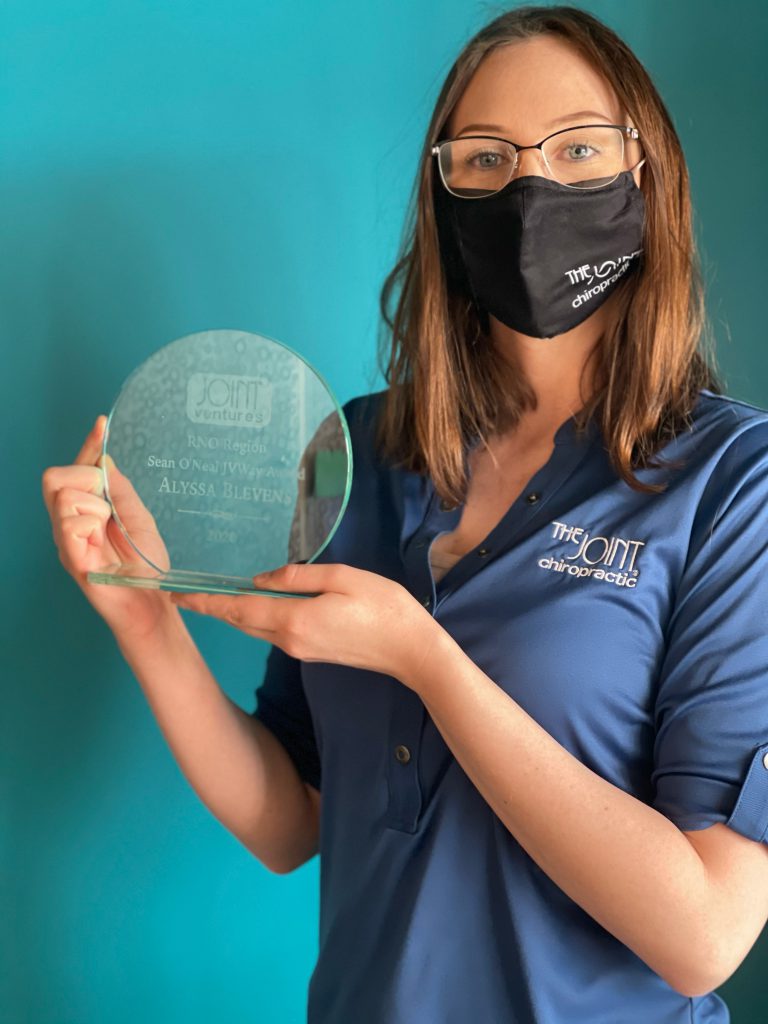 NEVADA Sean O'Neal JVWay Award Winner
Sean O'Neal JV Way Award winner, Alyssa is by far the most dedicated, hardworking, forward thinking and passionate Wellness Coordinator, consistently for the last 2.5 years. We're lucky to have her on our team!
NEVADA Clinic Director of the Year Award Winner
Dr. Wyatt has taken our South Meadows clinic on a warpath towards success even through a pandemic, he's traveled out of state to participate in new clinic openings, he has covered for other docs when not particularly convenient for him, and he's always trying to do better and reaching out for ways to improve. We're lucky to have him on our team!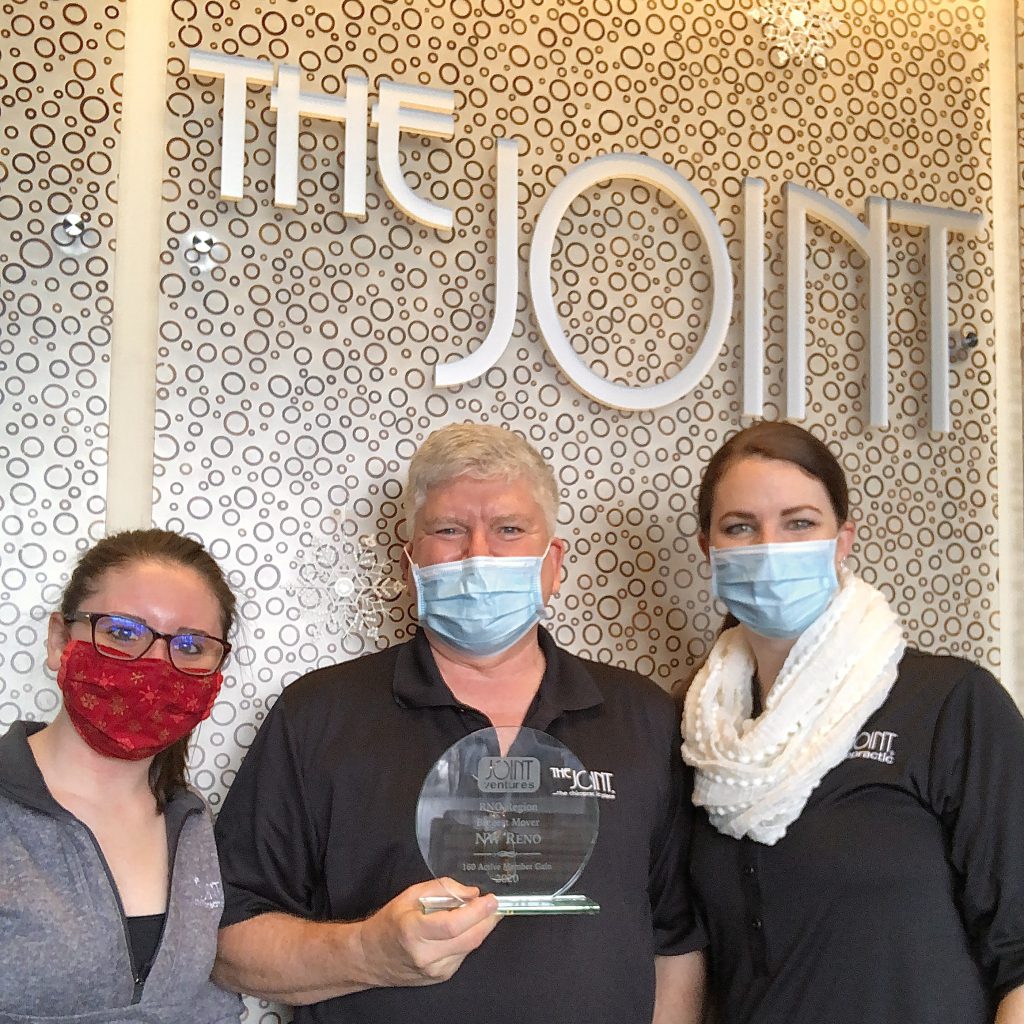 NEVADA Biggest Mover of the Year Award Winner
Congratulations to our NW Reno clinic for winning the Biggest Mover of the Year Award! This clinic had a few transitions along with the pandemic yet there was no stopping their growth. They are committed to their goals and executing them daily. Thank you so much Dr. Rollins, Dr. Pellegrino, Dr. Vasey, Dr. Peacock, Tee, Kirsti and everyone else that makes this team soar.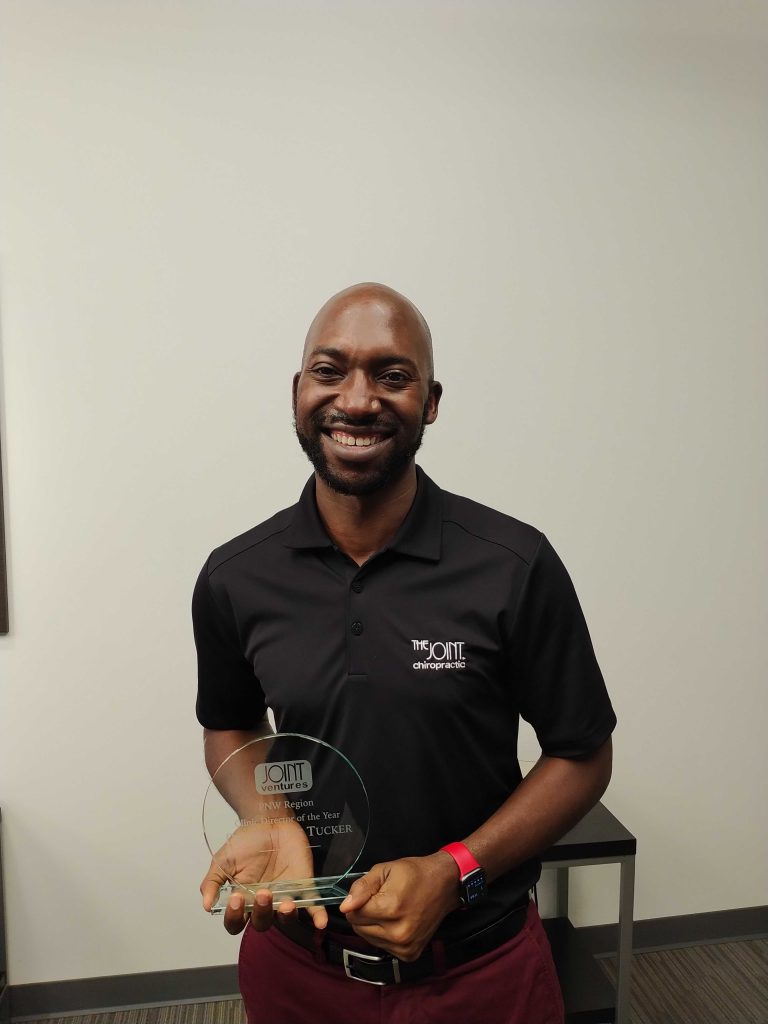 PNW Clinic Director of the Year Award Winner
Dr. Tucker has been with Joint Ventures since July 2019. He came into a clinic that was slowly stagnating. Branding himself as the man with the magic hands, he is opening up people to a level of wellness they didn't know could happen. Outside of Joint Ventures he is an amazing person as well, traveling to help bring his skills to other regions and countries, volunteering regularly. A father of 3 kids and a wonderful husband, he dedicates himself to those around him.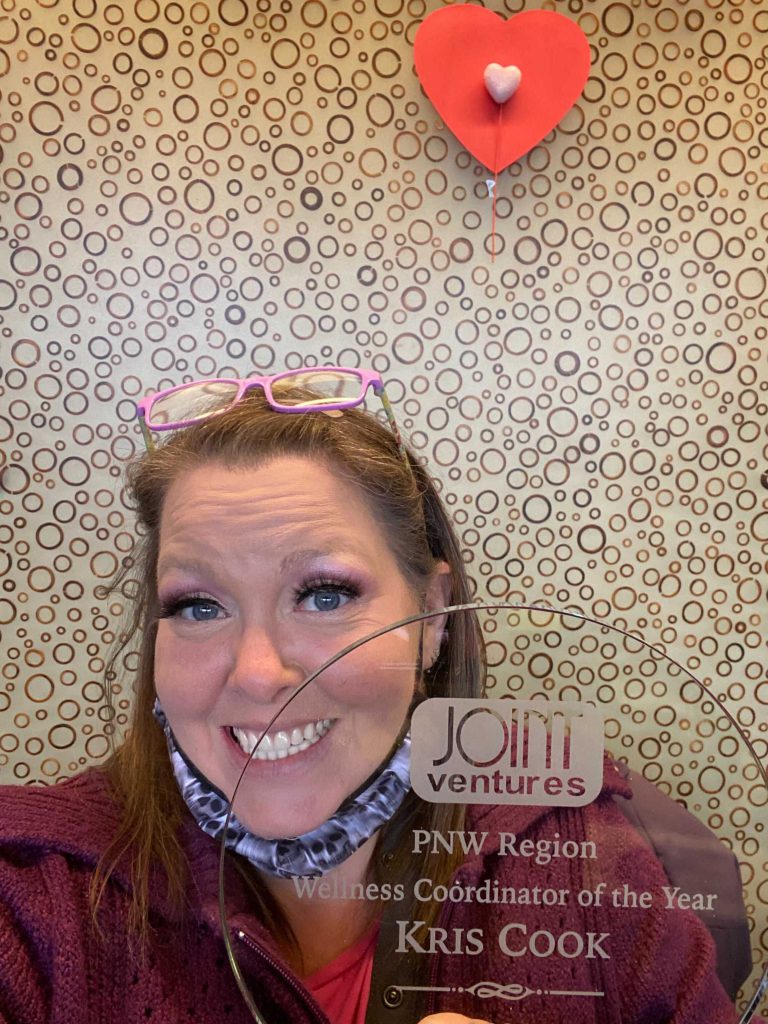 PNW Wellness Coordinator of the Year Award Winner
Kris has stepped up into the lead role and has helped keep everyone organized and flowing. She has picked up the Sunday shift helping push our clinic to new areas being open 7 days a week. She trains and mentors new Coordinators and is a positive influence in the region being a cheerleader for those around her. We're lucky to have her on our team!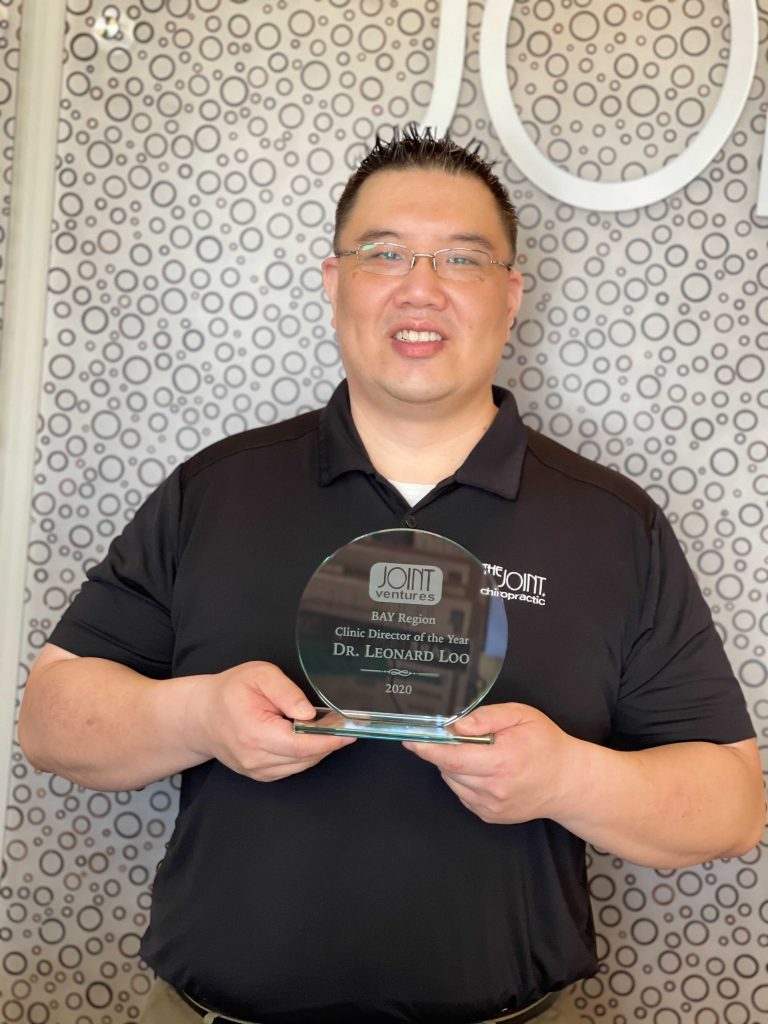 BAY Clinic Director of the Year Award Winner
From his first day at Westgate West, Dr. Loo has been a strong and determined leader. Patient reviews compliment him on being thorough yet conveniently not having a long wait. His commitment to the JV team has been shown repeatedly by his willingness to cover other doctors on his days off, helping train several of our up-and-coming new doctors, and increasing Office Visits during a pandemic year. His positive attitude is something patients admire and as one patient review put it "he cracks me like a glow stick!". Dr. Loo's steady accomplishments in 2020 have earned him the honor of being named the Clinic Director of the Year!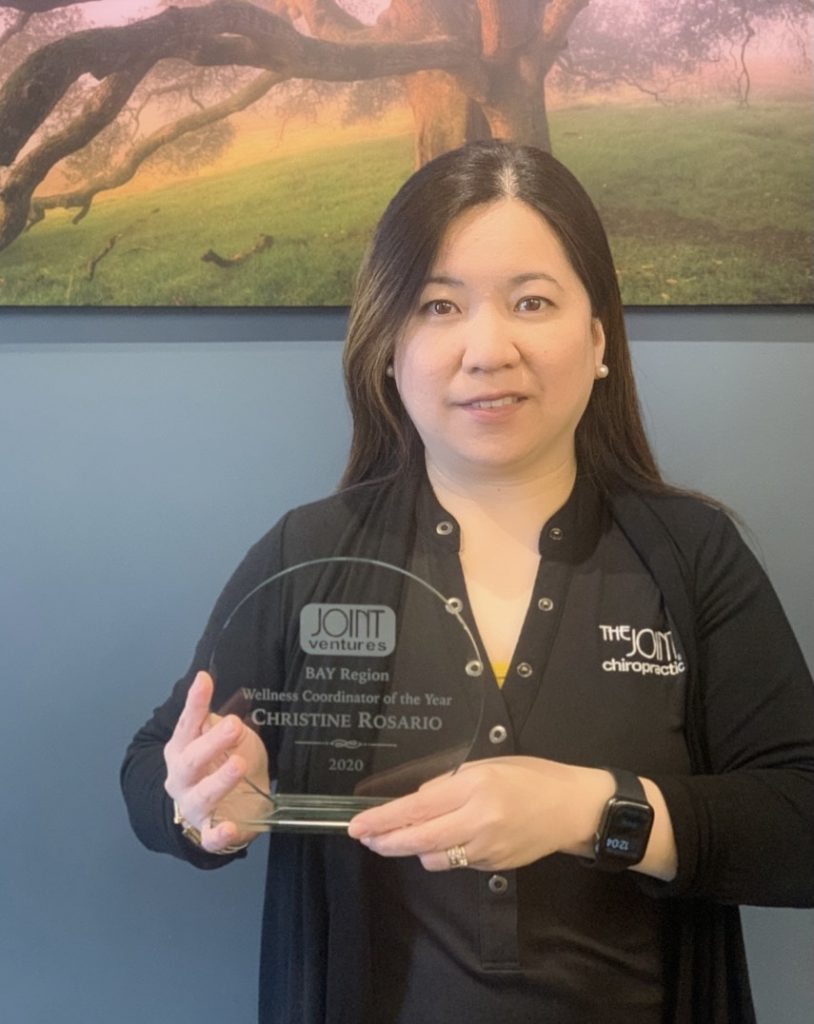 BAY Wellness Coordinator of the Year Award Winner
Christine enjoys her job, what we do and our message. Like many of us this year, Christine has had some obstacles in 2020 but her commitment to Joint Ventures and success has never diminished. She represents the clinic at the highest standard and continues to lead the clinic in success.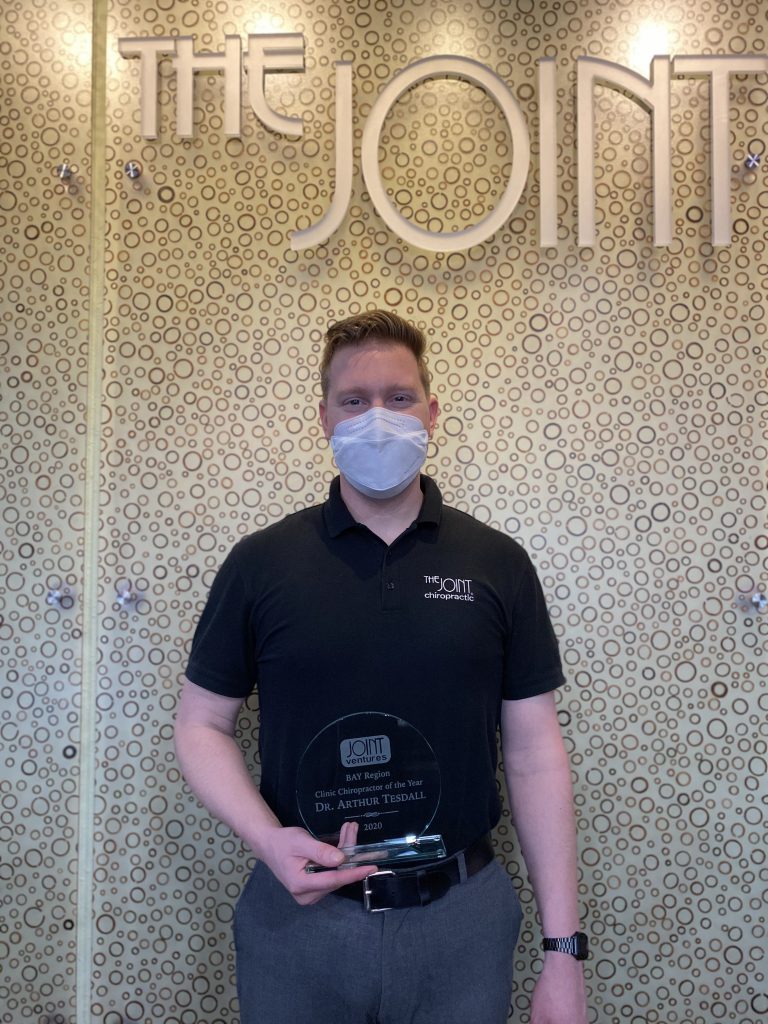 BAY Clinic Chiropractor of the Year Award Winner
With the guidance of Dr. Limon, Dr. "T" has flourished at Pinole. His willingness to help his Pinole team is exemplified by his continual effort to provide coverage whenever asked and an attendance record that is impeccable. Dr. Limon described him as a rock solid performer and a patient review recently mentioned that he is friendly and loves to connect with his clients. For his dedication to the JV Team and his continual commitment to quality patient care, Dr. Tesdall has secured the right to be called Clinic Chiropractor of the Year!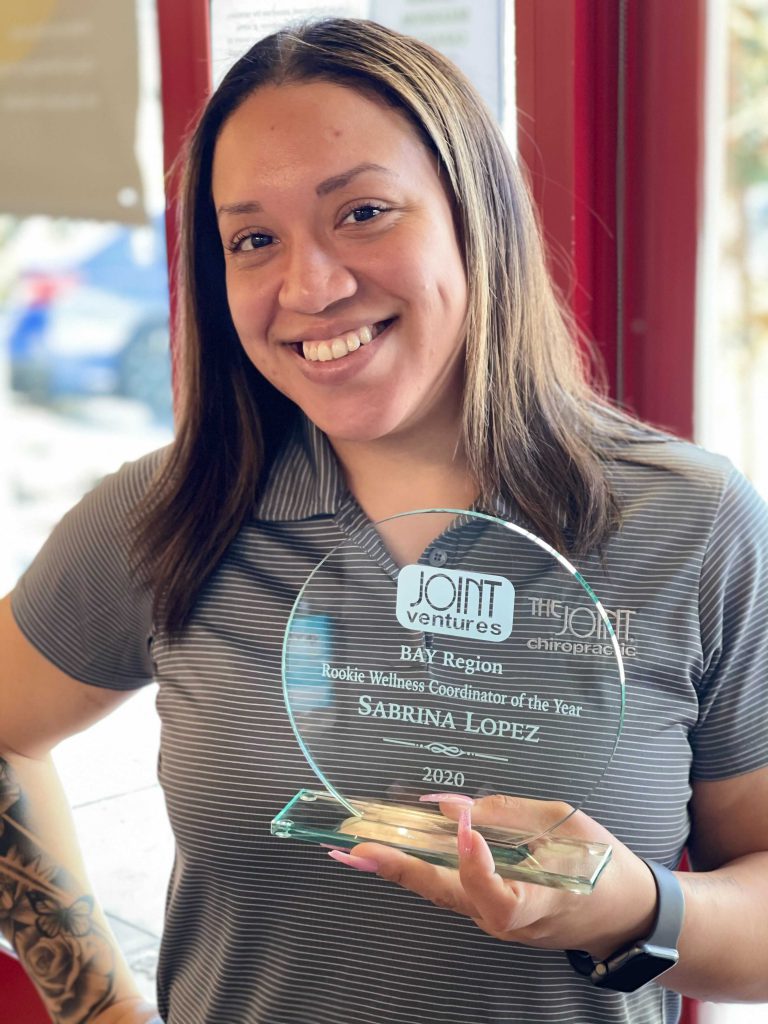 BAY Rookie Wellness Coordinator of the Year Award Winner
Sabrina joined Joint Ventures in January 2020. Coming from a background of administration with little to no sales experience, she quickly learned the JVWay. She has supported staffing with coverage, training and is always ready to work. She led the team successfully at McCarthy Ranch for half of the year then transitioned to the Westgate Location where together with Dr. Loo they've made the place strive each month. She is someone who understands chiropractic, its importance, and relays the message to all the clinic patients.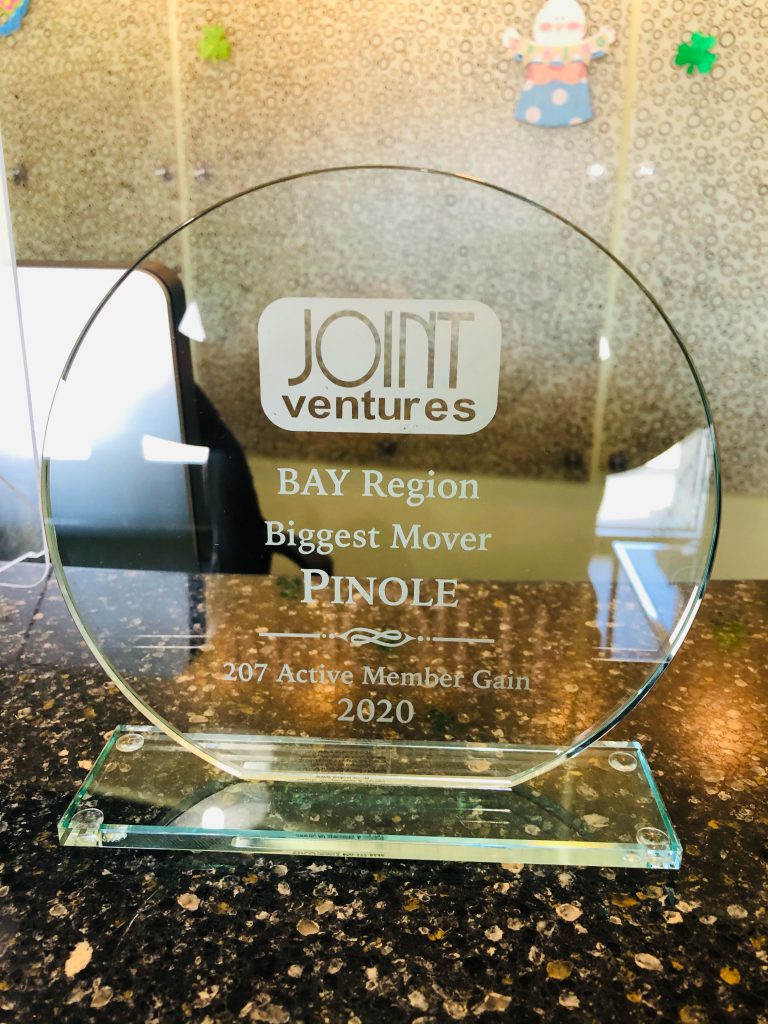 BAY Biggest Mover of the Year Award Winner
Pinole continues to break record after record while providing patients with quality chiropractic care. Not only do they continue to crush the EOY Promo each year but they also hold the JV record for monthly revenue!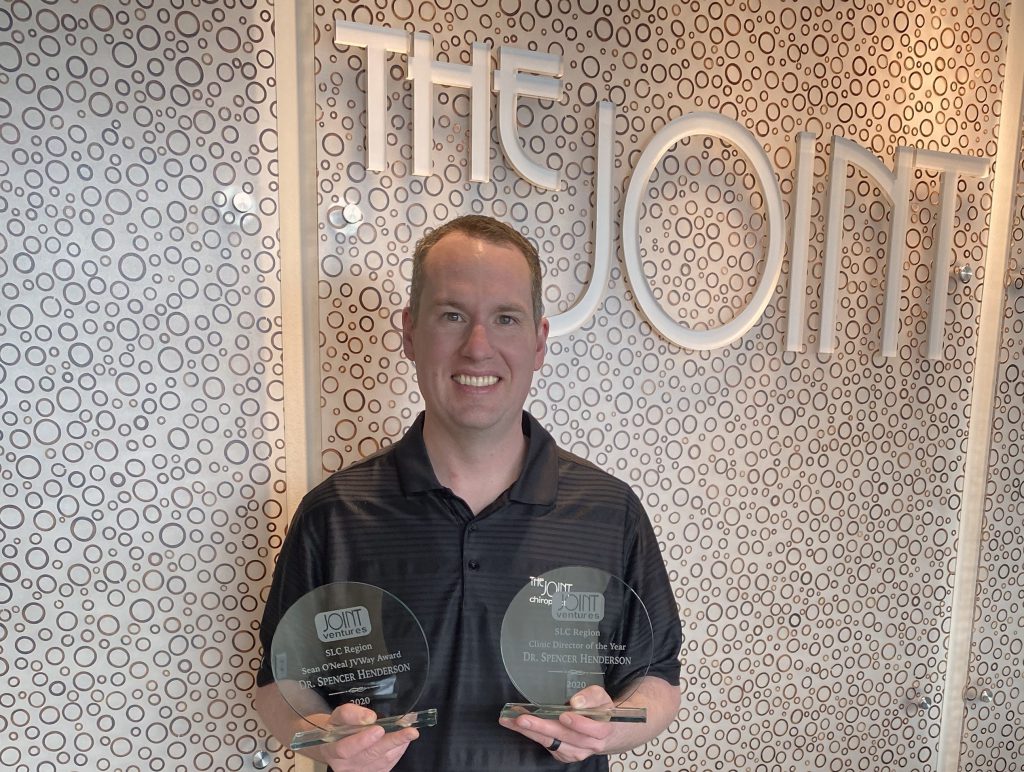 SALT LAKE CITY Sean O'Neal JVWay & Clinic Director of the Year Award Winner
Dr. Henderson has been an ever present steady force in Utah and is responsible for launching two of our clinics. His efforts away from the adjusting table are also above and beyond, as he participates often with promotion committees and evaluation of new hire DCs. We're so grateful you're on our team!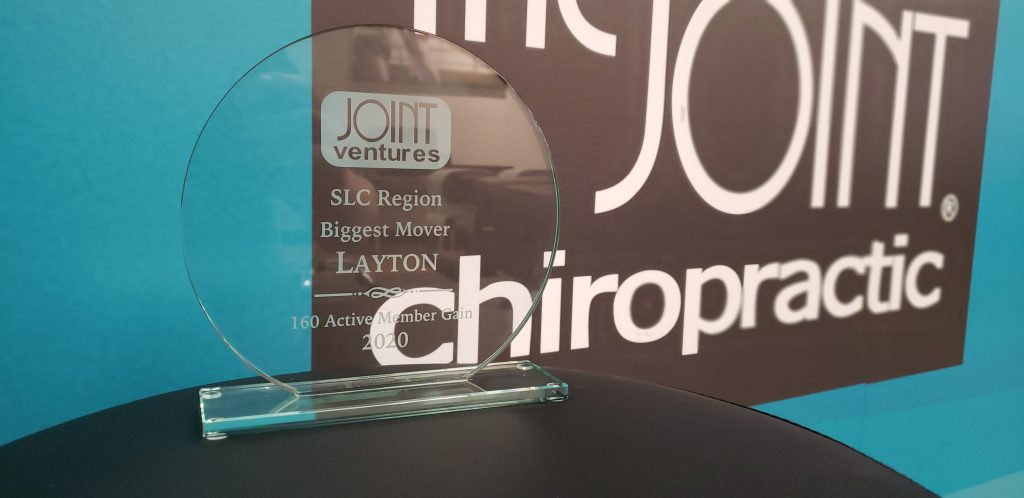 SALT LAKE CITY Biggest Mover of the Year Award Winner
Layton's team worked tirelessly to get this clinic setup for success during their Grand Opening. Every team member is dedicated to the growth of this clinic and we've loved watching them soar. From a great Clinic Director to great Wellness Coordinators to great Clinic Chiropractors, they have worked hard to be the Biggest Mover!