By Jon Jones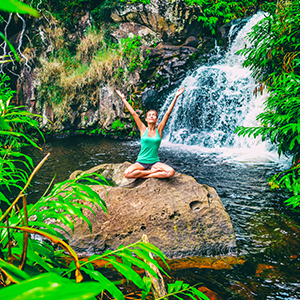 Yesterday, a prospective patient suffering from low-back pain, walked-in to our clinic and asked, "What
other treatments do you offer in addition to an adjustment?" I proudly responded, "We only offer
chiropractic adjustments." (Did you know that according to Consumer Report Health Rankings,
chiropractors are the highest rated healthcare practitioners for low back pain treatments, above
physical therapist, specialized physicians, and primary care MDs?) I further explained, "our mission is to
improve the quality of your life through ROUTINE and affordable chiropractic adjustments."
Wouldn't you agree, that when it comes to health and wellness, NOTHING beats consistency? And yet,
the vast majority of medical and wellness-based providers focus on popular new methods, technology,
and machinery. These "advanced" treatments promise quick pain relief and other bold transformations,
and they often come at a high cost, and a low success rate. Here at Joint Ventures LLC, the largest
private corporation within The Joint Chiropractic national franchise, we believe that chiropractic
adjustments are powerful in and of itself. We experience amazing results every day. And like most things
in life…if you add the discipline of consistency, then the possibilities are unlimited.
"We are what we repeatedly do. Excellence, then, is not an act, but a habit." Aristotle
The fact is our routine and wellness-based approach is making an unprecedented impact in the
chiropractic industry. For example, in 2021, The Joint clinics delivered over 10 million chiropractic
adjustments. And every day we have the privilege of introducing deserving people to the possibilities of
chiropractic care…without lawyers, without insurance companies, and without the influence of any
other third-party agenda. Its pure chiropractic, with literally nothing standing between doctor and
patient. Our doctors enjoy knowing that their patients are sincerely interested in what chiropractic can
do for them. We have an opportunity to introduce them to safe, affordable, and accessible care. Doctor,
as you explore the possibilities for your chiropractic career, perhaps consider the profound importance
of simplicity, consistency, and access. The only thing better than a great idea…is the ability to make it
available to everyone. Joint Ventures LLC owns and operates 60 thriving wellness-based chiropractic
clinics in the Western United States. To learn more about career opportunities near you…